JOE McCOY 8 HU Denim Work Shorts
Go to our online shopping site

Hello everyone! Barn Stormer here.
8 HU denim work shorts have arrived from The REAL McCOY'S.
Stock No. MP19018
Price: 23760 yen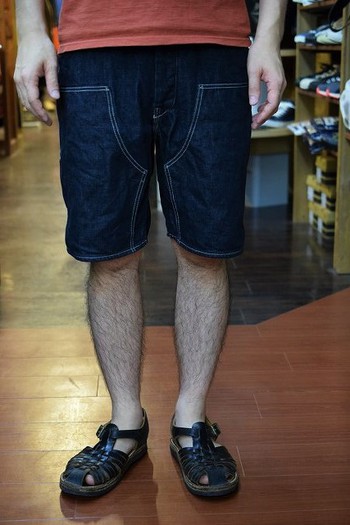 They are made of 10.5 oz dungaree.
I've washed them immediately.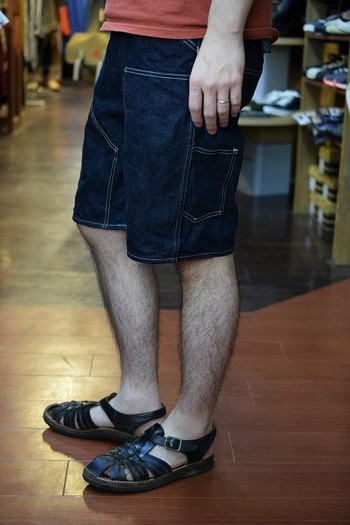 I personally like this length.
I don't feel comfortable if all of my knees are uncovered.
They are roomy around your hip and rather wide.
If you don't have any of these orthodox style shorts,
add a pair into your wardrobe because you will wear them often.
Button fly

Big back pockets

SL tuck button

Check our website for online shopping
Until next time…