Go to our online shopping site

Hello everyone! Barn Stormer here.
Let me introduce Stackman.FA from DALEE'S.
Price: 43200 yen
Color: Black
Size: 7 / 8
Color: Brown
Size: 7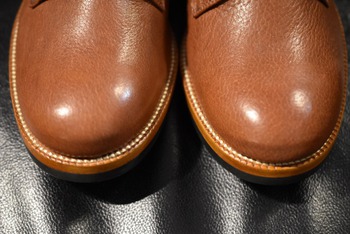 The concept is "Fusion between Work boot and Dress shoes".
Their upper parts are made of steer hide.
The condition of steer hide are different in right and left so that they don't look too dressy.
They would change wildly as you keep wearing them.
If you are interested in DALEE'S and DELUXEWARE taste,
or if you are tired of heavy boots,
I would like you to try these ones.
Check our website for online shopping
Until next time…