Nigel Cabourn British Army Pants
Go to our online shopping site

Hello everyone! Barn Stormer here.
British Army pants have arrived from Nigel Cabourn.
Price: 30240 yen
Size: 28/30/32/34/36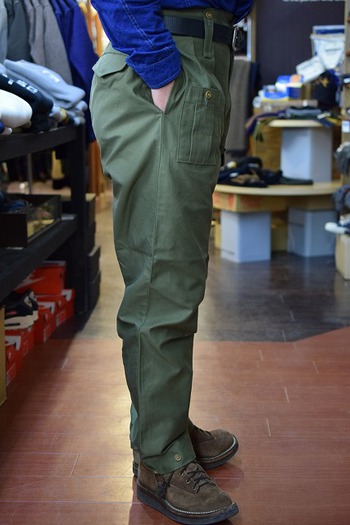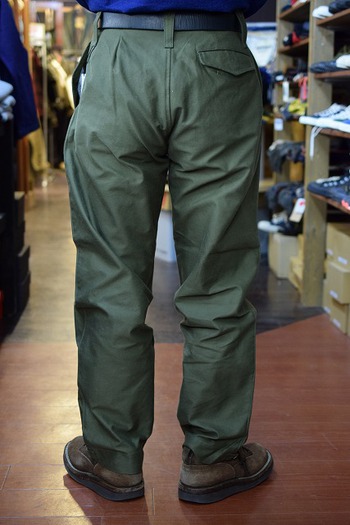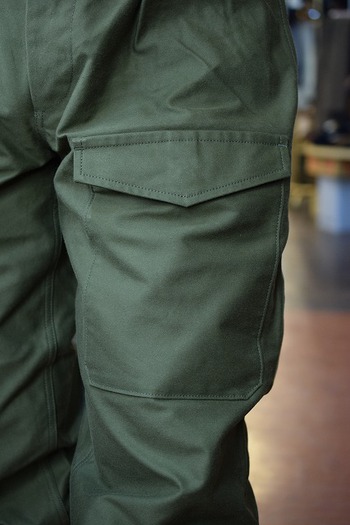 These are basic and popular pants from Nigel Cabourn.
Not too wide nor too narrow with tapared.
The design is based on the pants taken up by British Army.
You can recognize it when you see the cargo pocket on right waist and the flap pocket on left thigh.
The waist belt is very wide and there are two front buttons.
The reason why belt loops are long is to wear a heavy pistol belt.
At the same time, loops have buttons so that it is possible to take off the belt with a pistol and other equipment.
Check our website for online shopping
Until next time…