Go to our online shopping site

Hello everyone! Barn Stormer here.
Coach jackets have arrived from JELADO.
Price: 37800 yen
Color: Olive
Model: Height 178 cm Weight 75 kg Trying size L on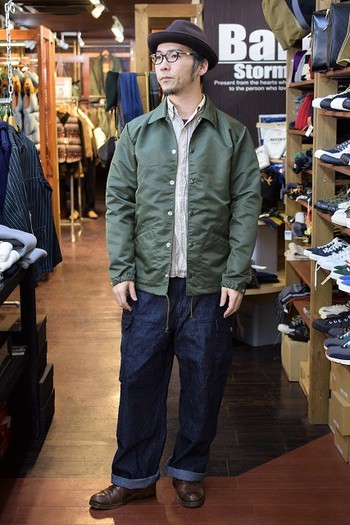 It's in a sharp silhouette but fits comfortably.
The color is very beautiful and 66 nylon fabric has military atmosphere.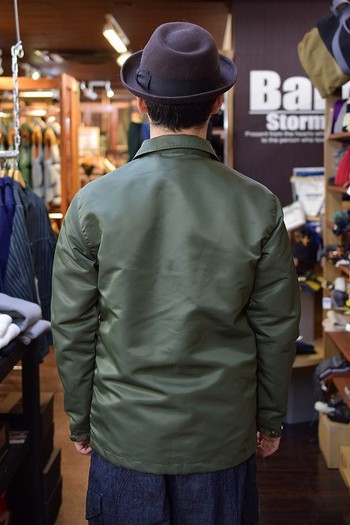 The lining is nylon tussore fabric that has duck hunter camo pattern
and it's finished with acrylic coating.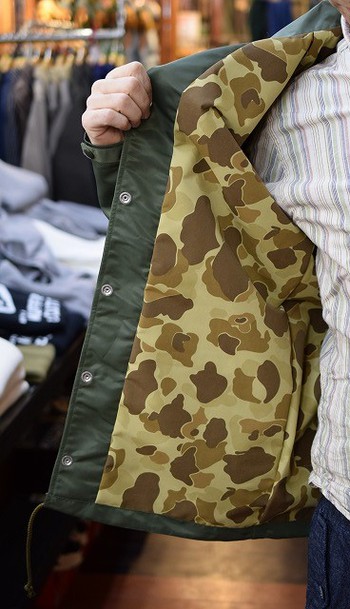 You would love it!
Check our website for online shopping
Until next time…