Go to our online shopping site

Hello everyone! Barn Stormer here.
New leather shirts called "HANK" have arrived from FINE CREEK LEATHER.
Price: 129600 yen
Color: Brown
Model: Height 178 cm Weight 74 kg Trying size 40 on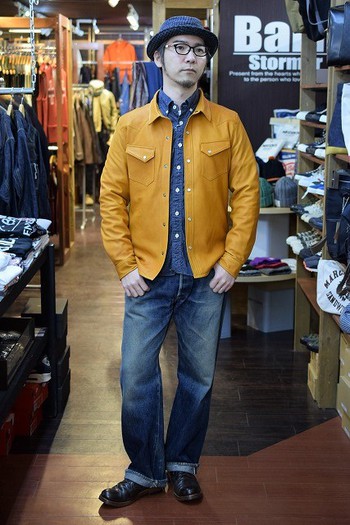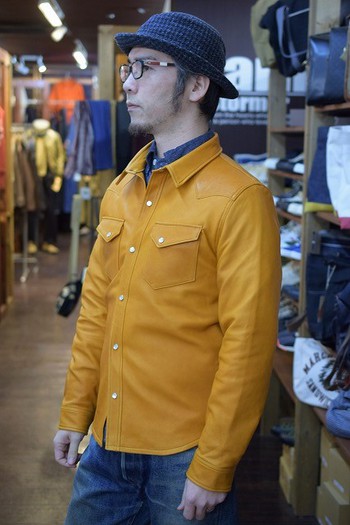 It's made of sheep skin.
It feels very soft as it instills a lot of oil into it.
When I touch it, I feel as if I'm touching deerskin.
Color: Black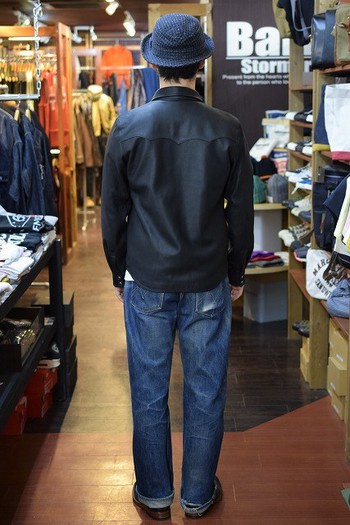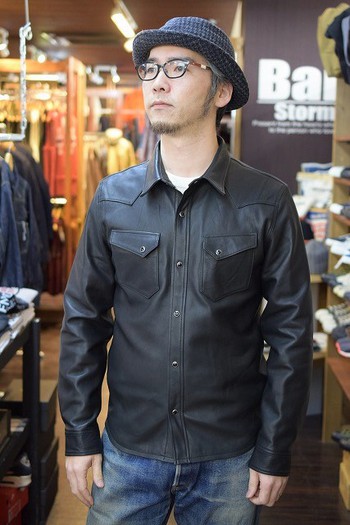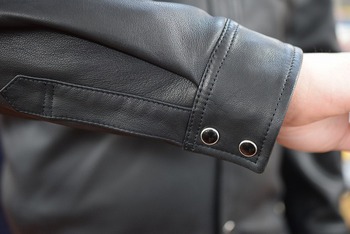 You would fall in love as soon as you put it on…
Check our website for online shopping
Until next time…