Nigel Cabourn Naval Dungaree – Sun bleach red –
Go to our online shopping site

Hello everyone! Barn Stormer here.
Naval dungarees have arrived from Nigel Cabourn.
Price: 38880 yen
Color: Sun bleach red
Model: Height 178 cm Weight 75 kg Trying size 48 on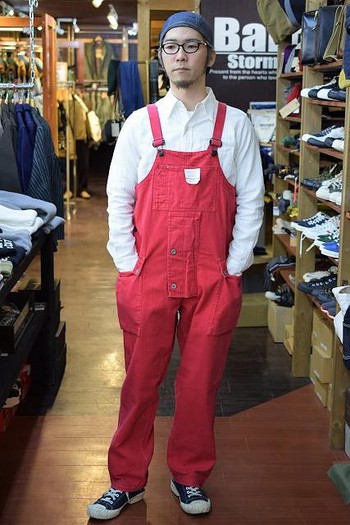 Naval dungarees are representative items of "LYBRO" which is British work ware brand produced by Mr. Nigel Cabourn.
Look at this color!
It stands out so much wherever you go,
everybody will recognize you whoever you meet.
Size chart:
42 (approx. 26 inches = XXS ) ladies
44 (approx. 28 inches = XS)
46 (approx. 30 inches = S)
48 (approx. 32 inches = M)
50 (approx. 34 inches = L)
52 (approx. 36 inches = XL)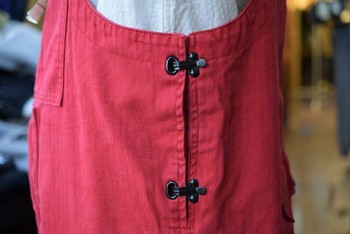 A leather belt between shoulder straps distribute the weight of dungaree.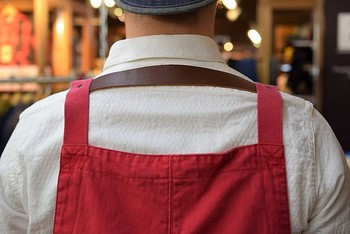 Give it a go!
Check our website for online shopping
Until next time…