COLIMBO Deck Shooter Pants
Go to our online shopping site

Hello everyone! Barn Stormer here.
Let me introduce Deck shooter pants from COLIMBO.
Price: 19440 yen
Navy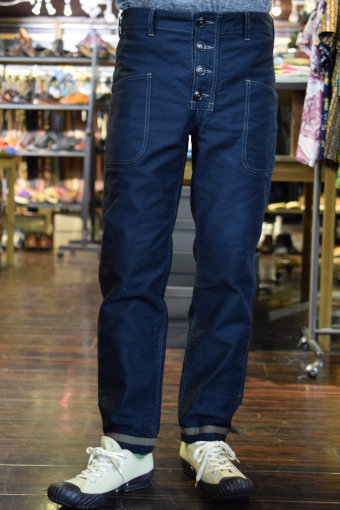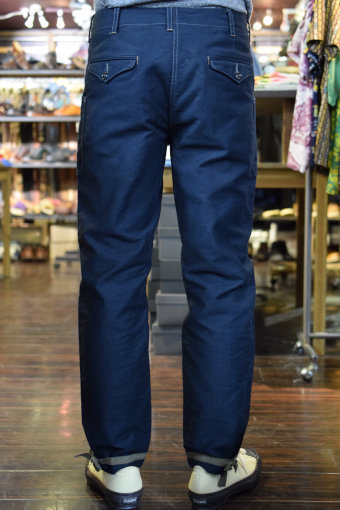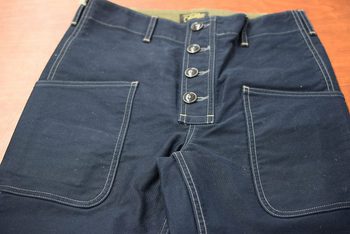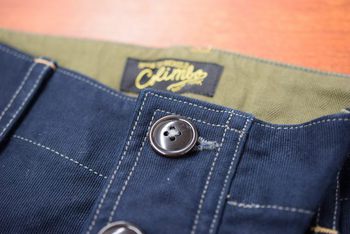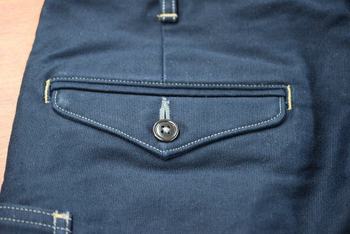 They are made of cotton grosgrain fabric which is used to make deck jackets such as N-1.
The fabric is raised inside to keep you warm.
We have size 30 and 32 in our stock,
but they are quite tight fitting, so they would be about size 29 and 31.
Click here to see details of Deck shooter pants
Until next time…