John Gluckow Trail Master
Go to our online shopping site

Hello everyone! Barn Stormer here.
Jackets called "Trail Master" have arrived from John Gluckow.
Price: 53784 yen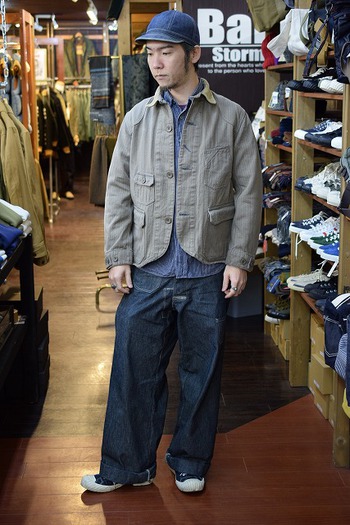 It has both characters of hunting coats and railroad coats.
The fabric is cotton twill, which has stripe and herringbone patterns.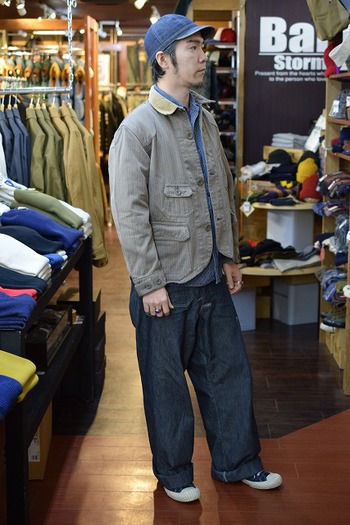 What a cool fabric!
You can enjoy the aging of sulfide dyed fabric.
Unique pockets work as eye-catching decorations.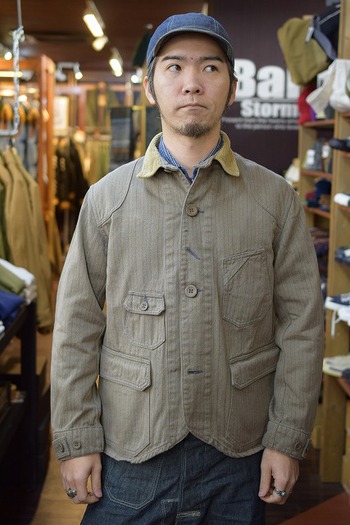 Corduroy collar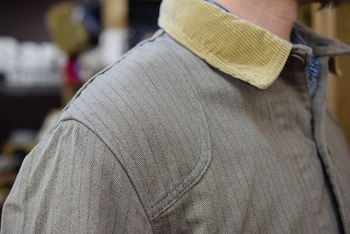 Resin button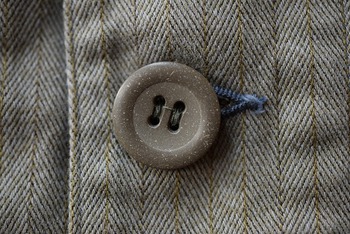 A feature of hunting jackets – game pocket on the back
Check our website for online shopping
Until next time…