Dapper's Classical Type B Casquette
Go to our online shopping site

Hello everyone! Barn Stormer here.
Classical Type B casquettes  have arrived from Dapper's.
Stock No. LOT1376B
Price: 9020 yen

As you can see it in its name, it's a classical style casquette.
Casquettes with big crowns called "Type B".
You can arrange the way you wear it.
14-mm metal button on the top
Color: Denim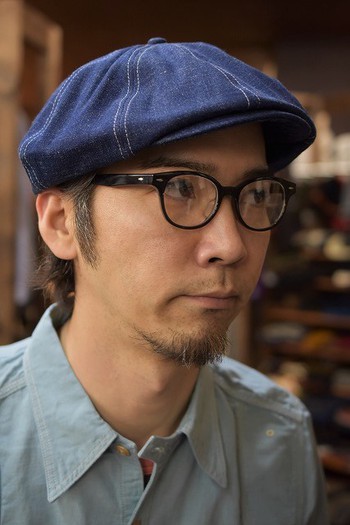 Color: Dark olive duck
Dapper's has been producing casquettes every season.
That means they are so good!
Check our website for online shopping
Until next time…