SUGAR CANE 8.5 oz Wabash Stripe Work Shirt
Go to our online shopping site

Hello everyone! Barn Stormer here.
8.5 oz Wabash stripe work shirts have arrived from SUGAR CANE.
Color: Red
Price: 16280 yen (inc.tax)
Model: Height 178 cm Weight 70 kg Trying size 15.5 one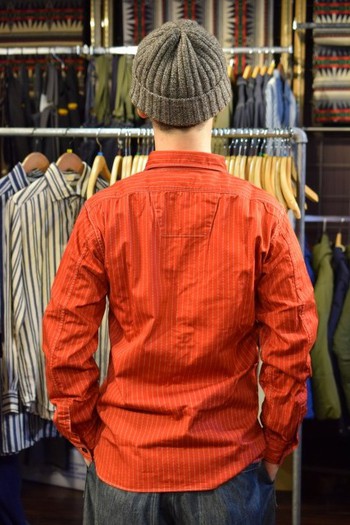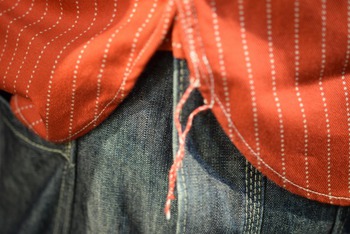 It's pretty rare to find this type of wabash shirts.
(Well, it doesn't matter if this kind of fabric existed… ; ))
It would be ideal in coming spring season.
Check our website for online shopping
Until next time…