SUGAR CANE 8.5 oz Wabash Stripe Work Shirt
Go to our online shopping site

Hello everyone! Barn Stormer here.
8.5 oz wabash stripe work shirts have arrived from SUGAR CANE.
Stock No. SC28340
Price: 14800 yen + tax
Model: Height 181 cm Weight 85 kg Trying size L on (right size should be XL)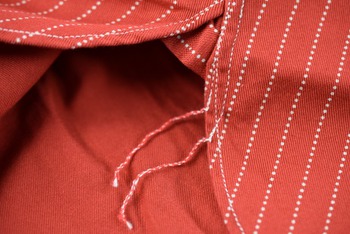 It's "Never before" red wabash fabric.
If you would like to be different from others, give it a go!
Check our website for online shopping
Until next time…