Pherrow's Rag Pattern Cardigan
Go to our online shopping site

Hello everyone! Barn Stormer here.
Rag pattern cardigans have arrived from Pherrow's.
Price: 26400 yen
Color: Gray
It looks like a Cowichan knit, but it's much lighter and less volume.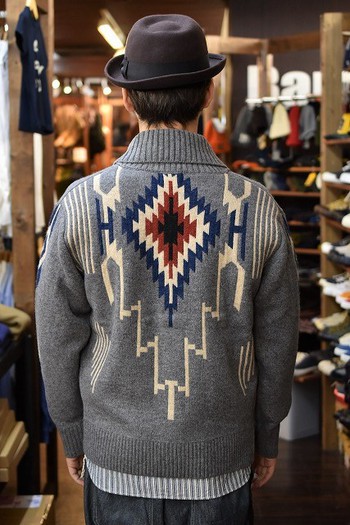 It's good when you button up, also good when you let it open.
Color: Navy

Shawl collar
The pattern gives strong impression.
It's good to keep it simple what you wear inside.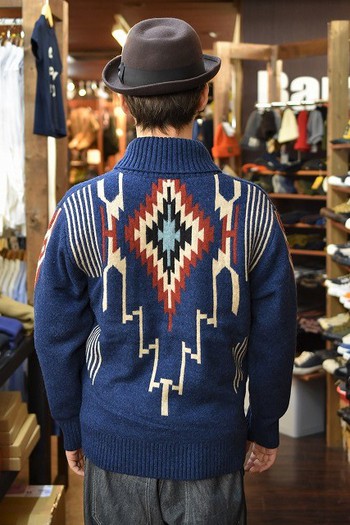 Concho button
Enjoy the lightness!
Check our website for online shopping
Until next time…