Go to our online shopping site

Hello everyone! Barn Stormer here.
Let me introduce a leather shirt named "Hank".
Now is the ideal season to wear it!
Stock No. ACST001
Price: 120000 + tax
Color: Black
Model: Height 178 cm Weight 72 kg Trying size L on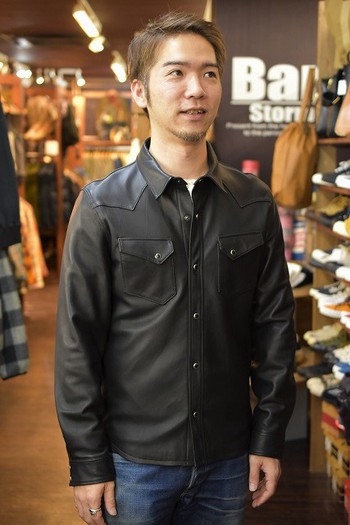 It's made of sheep skin but feels like deerskin.
I've never felt something like this before. Amazing!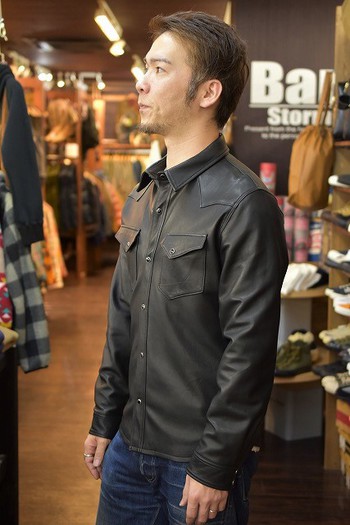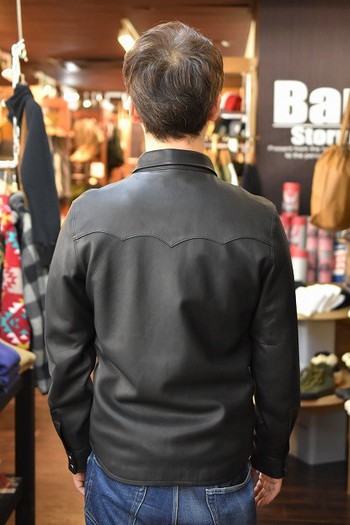 Color: Brown
Trying size M on
It's little bit tight around the shoulders,
but it would fit after wearing it for a while.
All you need to do is to throw it over.
That's it.
If you have inquiry about the size, don't hesitate to contact me.
Check our website for online shopping
Until next time…