CUSHMAN Set In Sleeve Print Sweat
Go to our online shopping site

Hello everyone! Barn Stormer here.
Set in sleeve print sweats have arrived from CUSHMAN.
When you see a FW catalog from CUSHMAN, you can find lots of sweat shirts,
which covers about a half of the catalog.
Price: 14000 yen + tax
Color: Mix beige
The print design is pretty simple, but very eye-catching.
Color: Mix gray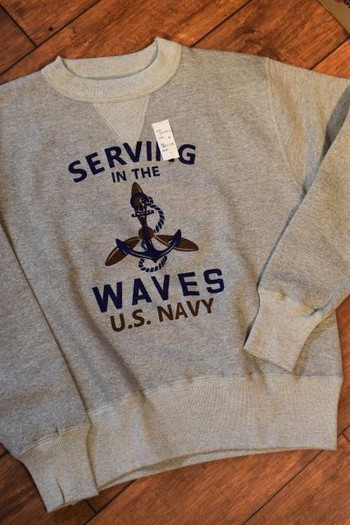 We love sweat shirts after all, don't we?
Check our website for online shopping
Until next time…