COLIMBO Dayton News Bag & News Boy Pouch
Go to our online shopping site

Hello everyone! Barn Stormer here.
News bags have arrived from COLIMBO.
HINSON
Dayton News bag
Price: 19800 yen (inc.tax)
It's made of 15 oz Army duck fabric.
It's made in the factory where shirts are produced as same as it used to be produced.
It has so many interesting details such as chain stitches and stencil printing.
News Boy pouch
Price: 9680 yen (inc.tax)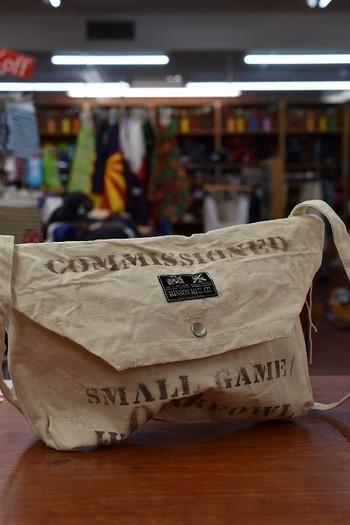 The design is based on medical pouches that HINSON used to produce.
It's also made of 15 oz Military cotton duck fabric.
It may by quite simple, but now that it's done,
just like "Your song"!
Check our website for online shopping
Until next time…