Go to our online shopping site

Hello everyone! Barn Stormer here.
Let me introduce a Hawaiian shirt from CUSHMAN.
Price: 24840 yen
Color: Brown green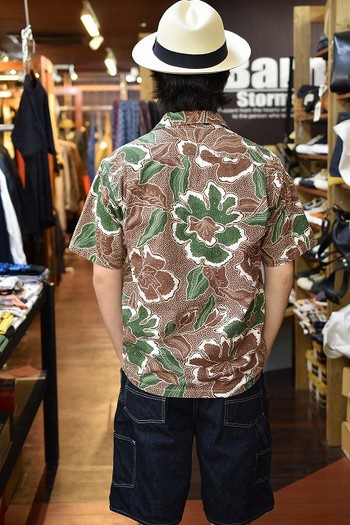 We discussed about what flowers they are.
Are they hibiscuses?
No, they can't be… and so on.
Then, we checked CUSHMAN homepage and found out they are hibiscuses.
The design is kind of basic style,
but it looks different thanks to the color combination and cotton sucker fabric.
If you are looking for a chic aloha shirt, this is the one.
Color: Black red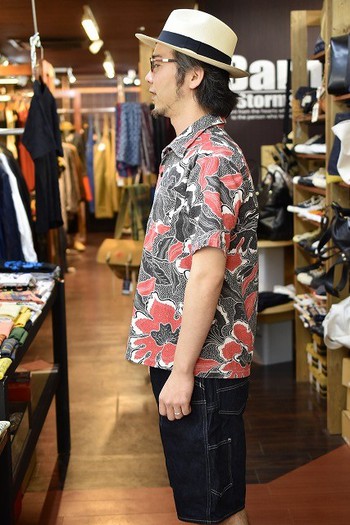 It feels cool to wear a seersucker garment as the fabric is convex-concave and less area touches to the skin.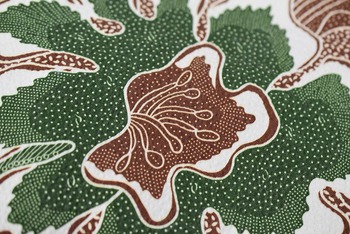 Taste the everlasting summer feeling!
Check our website for online shopping
Until next time…