The REAL McCOY'S Indigo Wabash Stripe Shorts
Go to our online shopping site

Hello everyone! Barn Stormer here.
Indigo wabash stripe shorts have arrived from The REAL McCOY'S.
Stock No. MP19013
Price: 25920 yen
(They have been washed once in our shop.)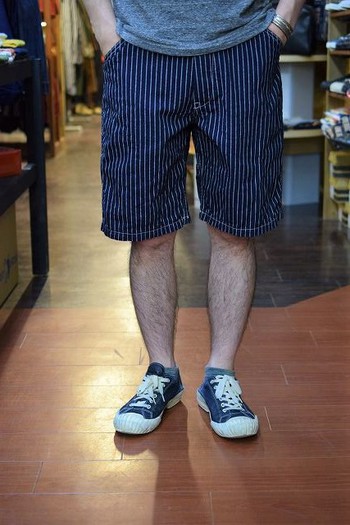 Very orthodox style…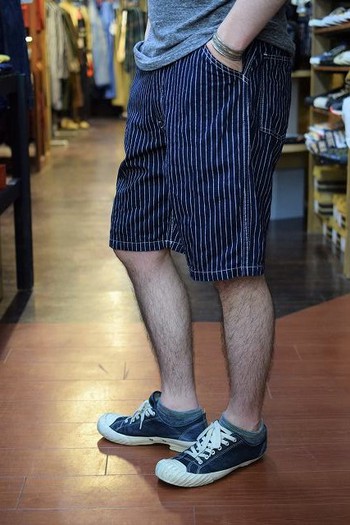 The length and roomy silhouette are ideal for shorts.
A locomotive on a front top button
Other buttons are very simple.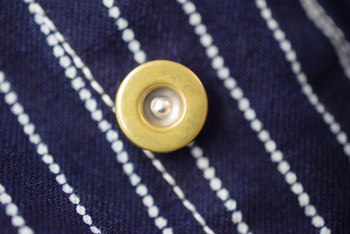 A plain T-shirt and wabash shorts…
Simple but basic coordinate.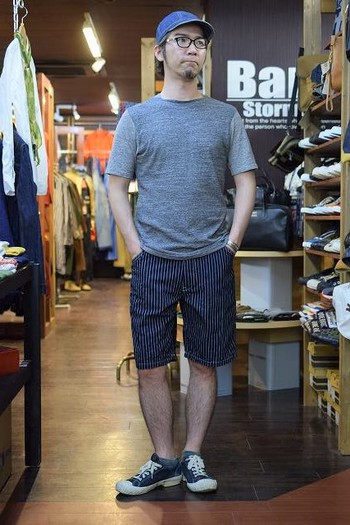 It's time to wear shorts!!
Check our website for online shopping
Until next time…