SAMURAI Jeans Canvas Sneakers
Go to our online shopping site

Hello everyone! Barn Stormer here.
Canvas sneakers have arrived from SAMURAI Jeans.
Stock No. SM92LOW-19-3
Price: 26784 yen
Color: Orange x Black  / Red x White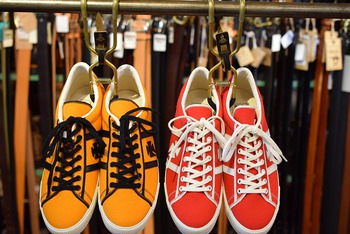 If you are a SAMURAI Jeans fun, you might have them already.
These ones are made of a combination of canvas fabric and leather.
The canvas fabric is finished with paraffin resin, which makes it water proof.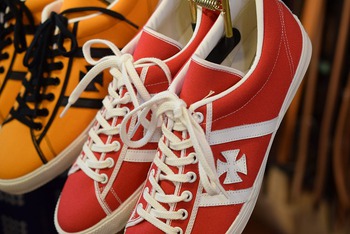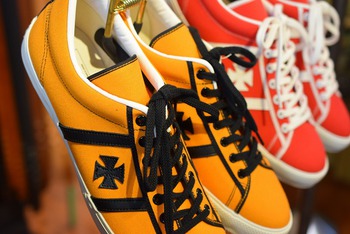 The lines on the heels are also made of leather.
No half sizes are available.
When you try them on, you would feel them pretty roomy.
I guess size 26 cm (8) would cover up to size 26.5 cm (8H).
Check our website for online shopping
Until next time…