MISTER FREEDOM McKarsten Trousers
Go to our online shopping site

Hello everyone! Barn Stormer here.
10 oz. herringbone twill denim called "McKarsten trousers" have arrived from MISTER FREEDOM.
Price: 26800 yen + tax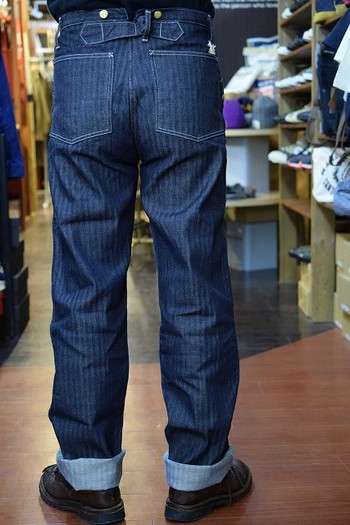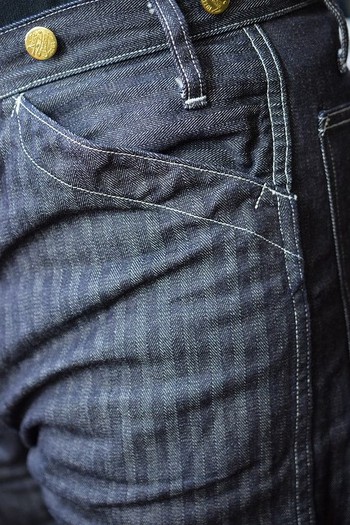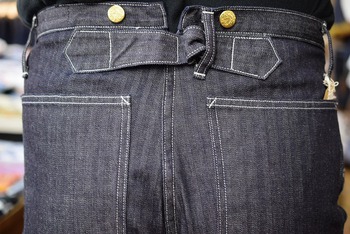 The design is based on original "LAKIN McKEY" appeared in 1920s.
They have both of belt loops and suspender buttons.
Not too wide, nor too slim.
They would go well with items you already have in your closet.
Check our website for online shopping
Until next time…