Dapper's Water-Repellent Leather Waist Bag
Go to our online shopping site

Hello everyone! Barn Stormer here.
Water-repellent leather waist bags have arrived from Dapper's.
Stock No. LOT1302
Price: 26784 yen
Color: Beige swede

How to make water-repellent leather…
Let leather soak in special chemical solution and dry it,
then repeat this process and apply chemical solution again on the surface.
It brings semi-permanent water-repellent finish.
Only few of tanners who have this skill are available in Japan.
Color: Black

Logo on a leather patch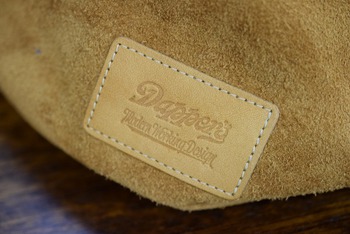 The zip is sewn in back side.
It opens widely that makes easy to put/take out things.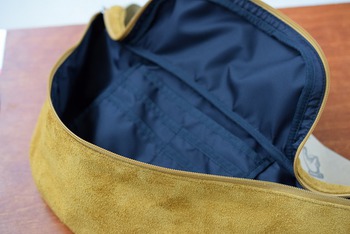 It has small compartments inside to keep things organized.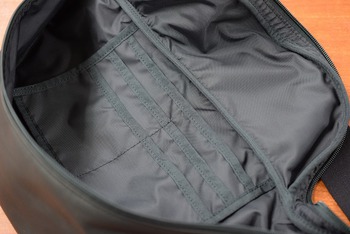 Let's see if it is truly water-repellent!
I poured water slowly…
it became a drop on the leather!
It doesn't penetrate into leather at all!
It would be ideal to use it when you get on a bike,
and it would be okay even if it starts raining all of a sudden.
When it gets water, it would be good if you slap it lightly to let the water drops go.
Check our website for online shopping
Until next time…