Why don't you go for a down vest?
Go to our online shopping site

Hello everyone! Barn Stormer here.
Our customers sometimes say that they've never worn down vests,
because it's difficult to make a coordinate with them.
I must say that it's not right actually.
Down vests are very coordinate-friendly, keep you warm and can be worn for a long time.
Let's have a look some coordinates with down vests from Rocky Mountain.
Stock No.200-182-01
Down vest / Sax blue
Price: 43200 yen
Before: Without a down vest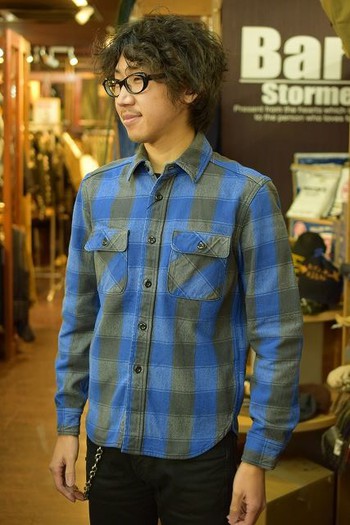 After: With a down vest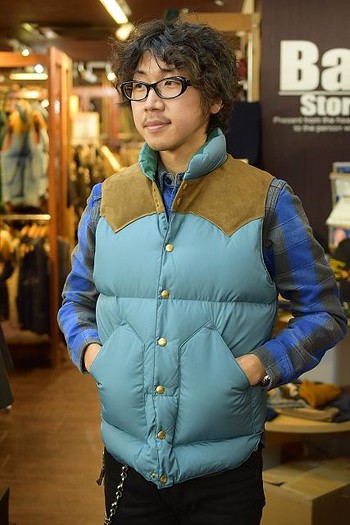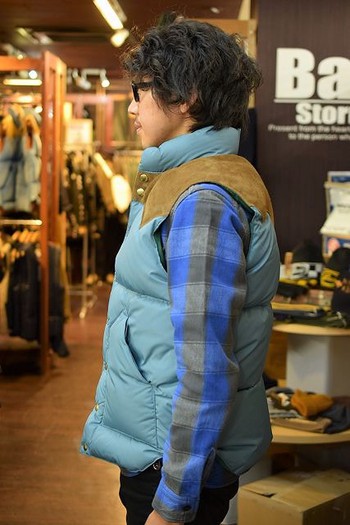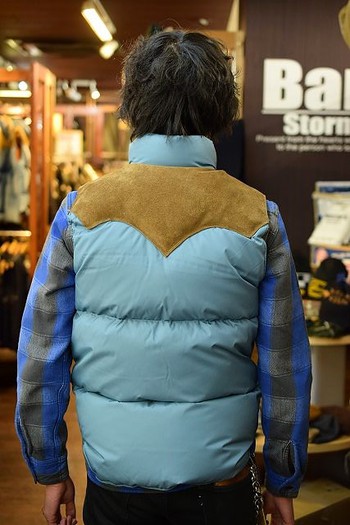 It looks totally different.
You can wear a sweat shirt, thermal wear or even a T-shirt in spring underneath.
Stock No. 200-182-01
Down vest / Green
Price: 43200 yen
Before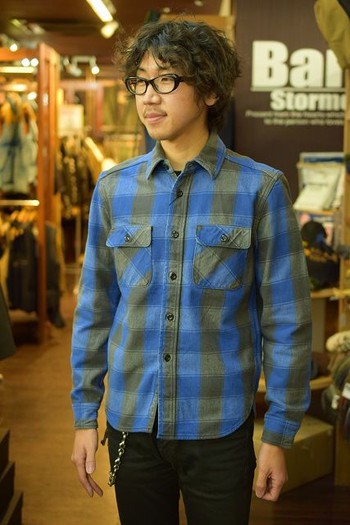 After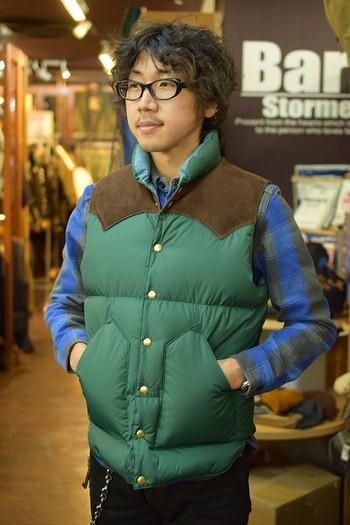 These down vests are very light but keep you very warm.
It's because their simple 3-layer structure (Fabric – Down – Lining).
Swede yoke

This standard design remains in vogue.
Down vests are one of the must-have items if you love American casual style.
Check our website for online shopping
Until next time…