COLIMBO Lancaster Aero Jacket
Go to our online shopping site

Hello everyone! Barn Stormer here.
Lancaster aero jackets have arrived from COLIMBO.
Color: Red brown
Price: 318600 yen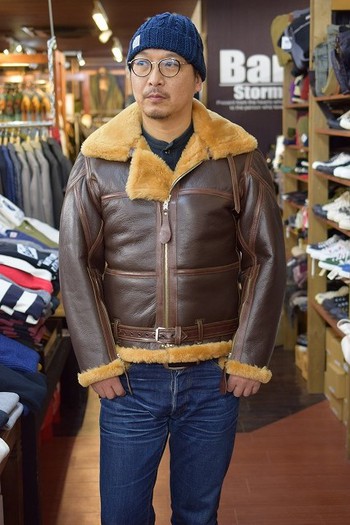 The design is based on flight jackets worn by Royal Air Force during WWII.
Much more cost has spent for parts and special sewing to produce this jacket than producing B-3.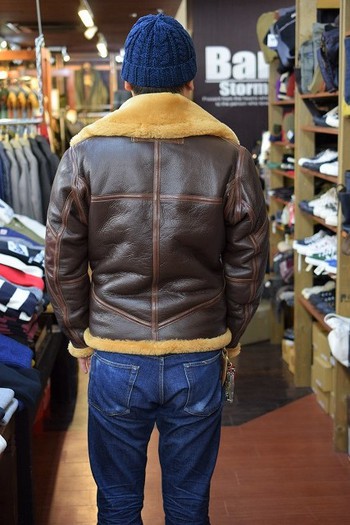 A part of left sleeve is patched with horsehide leather.
Sleeves are like the ones for Riders jackets.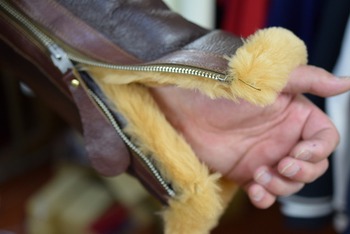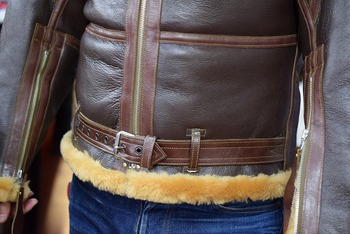 Unique pull part
Angled seam tapes make it look slim.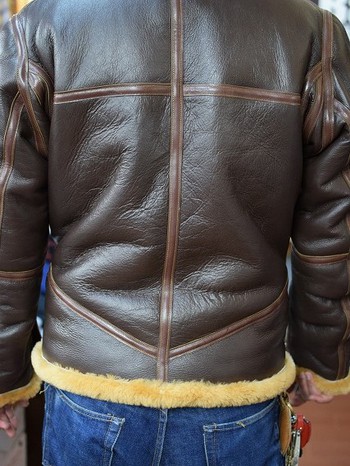 Horsehide on the back of collar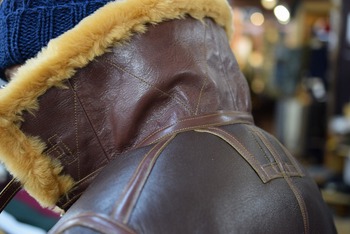 You can feel the enthusiasm of craft workers from any details of this jacket.
Check our website for online shopping
Until next time…