Go to our online shopping site

Hello everyone! Barn Stormer here.
Double riders jackets called "Rebel Jacket" have arrived from JELADO.
Price: 181440 yen
Color: Black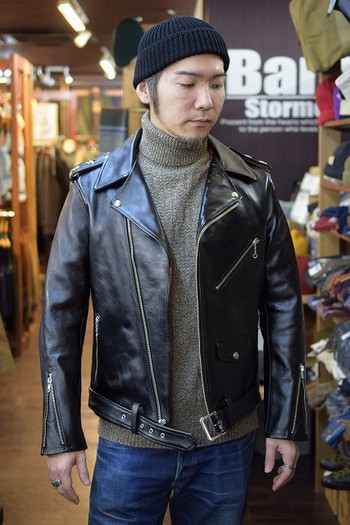 I don't know why…
It fits very well as soon as I put it on…
Umm… dangerous! lol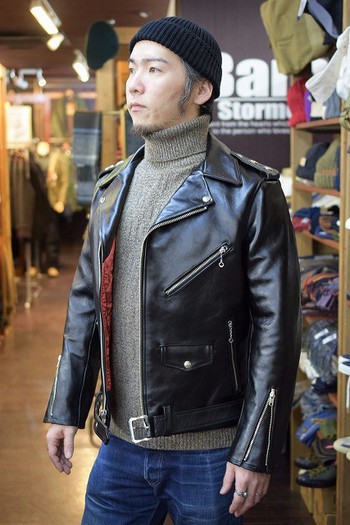 The design is based on double riders jackets from "Wind Ward" of Montgomery Ward.
It's made of De-chrome full tanned leather, which is tanned with chrome first,
taken off the chrome as much as possible, then tanned again.
It's much lighter than you imagine from how it looks.
Color: Wine x Black
It's quite rare to see the combination of wine and black leather.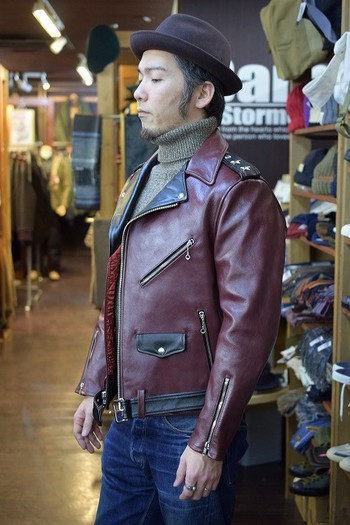 Center zip: TALON
Other zips: WALDES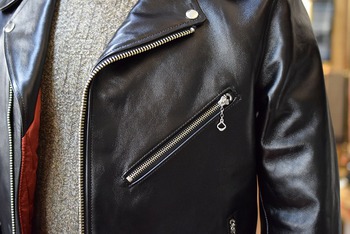 Stars on the epaulet
The thick quilted lining keeps you very warm.
The hem is covered with corduroy… cool!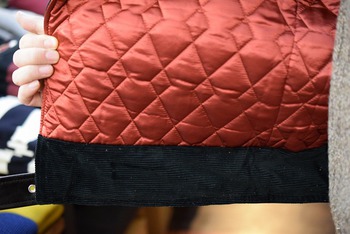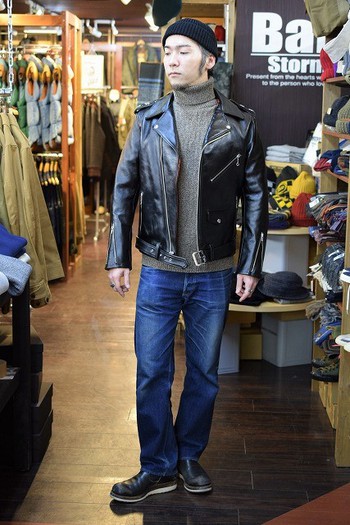 It's wide enough around the shoulder and body, the length is rather long,
and sleeves are pretty tight…
Such a perfect balance! Cool!
It's already in my shopping list : )
Check our website for online shopping
Until next time…