Stevenson Overall Wool Thermal Long Sleeve
Go to our online shopping site

Hello everyone! BarnStormer here.
Wool thermal long sleeves have arrived from Stevenson Overall.
Price: 26784 yen
Material: Merino Wool
Color: Gray
It's made of 100 % wool with honey comb knitting.
It keeps you very warm and soft.
It's more comfortable to wear than cotton thermal wear.
Raglan sleeve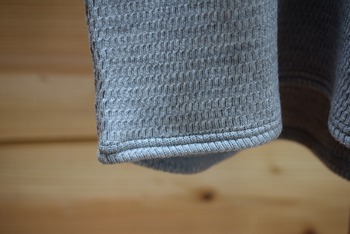 We only have few of them in our stock.
If you are interested, don't hesitate to contact us.
Check our website for online shopping
Until next time…